Drilling waste management is to treat and recover the solids generated during drilling and finally meet environment protection and discharge standards in countries and regions locally. It can meet the requirement of unlanding treatment of drilling mud, effectively prevent environmental pollution, sa
Drilling waste management
is to treat and recover the solids generated during drilling and finally meet environment protection and discharge standards in countries and regions locally. It can meet the requirement of unlanding treatment of drilling mud, effectively prevent environmental pollution, save drilling mud and reduce drilling cost. At present, there are many drilling waste management methods and devices with different treatment effects. Based on the conditions of various drilling sites at home and abroad, the primary and prevailing drilling waste management method is dry-off.
Drilling waste dry-off is to treat drilling waste by special equipment for dry-off and effectively reduce oil and water content in
drilling waste
, thus meeting statutory drilling waste discharge standards. The key equipment commonly used for drilling waste dry-off is Cuttings Dryer and Hi-G dryer.
1. Cuttings Dryer
KOSUN
vertical cuttings dryer
can effectively treat water-based, oil-based, and synthetic-based drilling fluids, generate fairly dry cuttings, reduce the cuttings discharge, recover precious drilling fluids and improve drilling cost-effectiveness.
VC-1000 cuttings dryer independently developed and manufactured by KOSUN features in mature performance and superior separation capacity. With top feed mode and built-in high speed centrifugal drum, it can achieve the maximum capacity of 60T/h, and OOC after treatment is below 5%. The treated liquid can also be recycled by the centrifuge at the next stage. Thus, waste pollution caused by oil-based drilling fluid can be solved well, and oil-based or synthetic-based drilling fluids can be saved.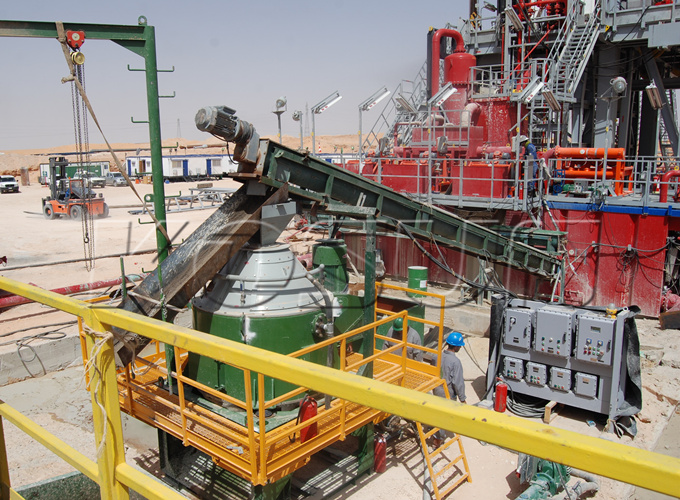 KOSUN VC-1000 Cuttings Dryer Operating at Algeria Drilling Site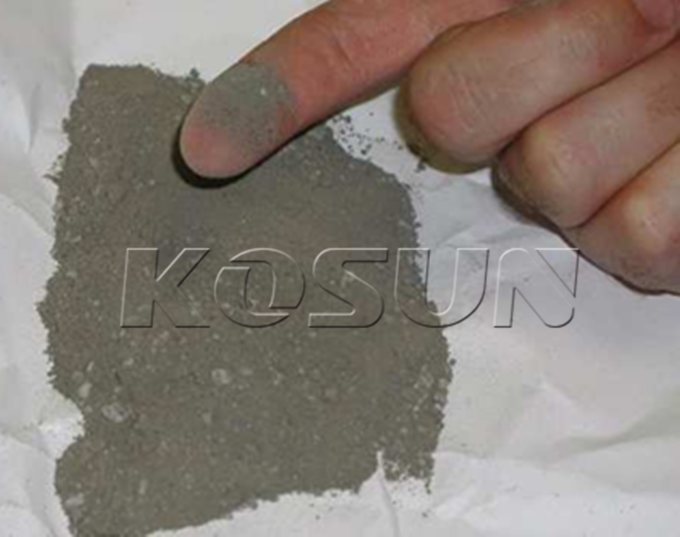 Drilling Cuttings Treated by KOSUN VC-1000 Cuttings Dryer (OOC5%)
2. Hi-G Dryer
Hi-G dryer
can also be used to recover oil-based, water-based and synthetic-based waste from drilling cuttings. Different number of Hi-G dryers can be equipped based on the conditions at drilling sites.
LS584-D Hi-G dryer independently developed and manufactured by KOSUN features in high G-force (adjustable), and superior screening and drying effect. The screen frame tilt angle can be adjusted from -1° to +5° via AWD angle adjustment system while drilling. The liquid content in cuttings after treatment can drop to below 10%, significantly reducing drilling waste discharge cost.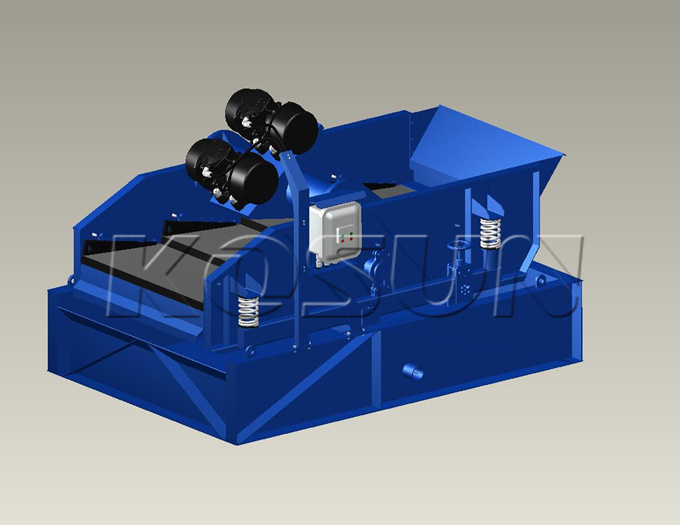 KOSUN LS584-D Hi-G Dryer